Welcome to the show!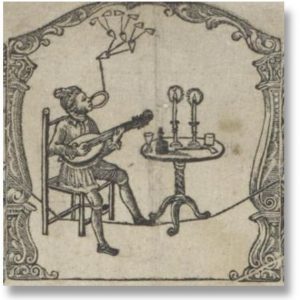 The Saunders and Samwell families were my ancestors who, for at least seven generations performed as equestrians, slack-wire artistes, ringmasters, gymnasts, acrobats, animal trainers, rope dancers, circus proprietors, (etc) from the mid-18th century. Their origins were in England but many family members travelled with circuses throughout the world.
Travelling circuses were, by their very nature, itinerant but we know surprisingly much about the Saunders and Samwell families because they advertised their shows in posters or local newspapers.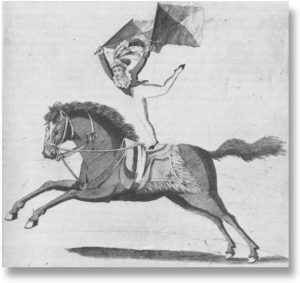 The first Saunders performers were Jewish, honing their talents at travelling fairs from the mid-1700s.  The man known as the Father of the Modern Circus, Philip Astley, hired brothers Abraham and Samuel Saunders in the 1770s, placing them at the beginning of this new entertainment.  Abraham later took over his father's travelling circus – one of only a handful then on the circuit.  He would be involved in circus life for 75 years!
Two of Abraham's children also achieved remarkable success as performers. His other child, Rebecca, married Stephen Samwell who had a travelling circus from the late 1790s.  Later generations continued in various performing professions well into the 20th century.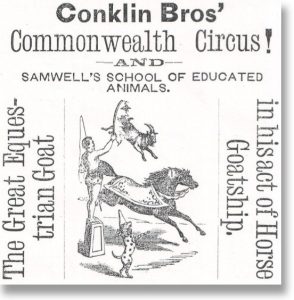 Many of the Saunders and Samwells families performed for European Kings, Queens, Princes and Princesses. It was typical of early circus families to inter-marry so we find the Samwells related to many of the renowned circuses – Ginnett, Lee, Whiteley, and Cornwall. As well, they performed with all the noted names – Hughes, Astley, Cooke, Sanger, Hengler, Boswell, Fanque, Kite, and scores of others.
My book Once a Famous Circus gives a detailed account of these forgotten performers who entertained millions for many generations. See the Contacts page for details of how to purchase a copy.
Some of the Samwell family adapted their surname to Samwells hence the addition of the 's' for some members of the family on this site.
Images – top: Samuel Saunders, clip from poster for performance in 1766. © Victoria and Albert Museum, London.
middle: Master Saunders, the Celebrated Equestrian, c1801. Engraving by Williams, after Roberts. Original in the Harvard Theatre Collection. TS 932.3 v.4, Houghton Library, Harvard University.
bottom: clip from poster, Conklin Bros' Commonwealth Circus & Samwell's School of Educated Animals, 1872 Wisconsin show. Circus World Museum, Wisconsin.