ROLL UP! ROLL UP! ROLL UP!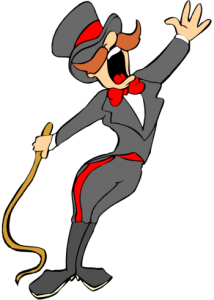 Ladies and gentlemen, welcome to our show!
You are about to discover the world of two of England's earliest circus families – the Saunders and the Samwells.
Find out who performed before Kings and Queens!
Marvel at the courage of the Spirited Proprietress!
Wonder at the world-travelling performers!Gasp at the amazing tricks on horseback!
It's all here, in a website dedicated to those amazing circus performers who entertained the world for generations!
So, roll up, step inside our circus tent and enjoy the show!
My book Once a Famous Circus, The Saunders and Samwell Travelling Circus Families provides detailed history of these amazing entertainers!
Contact Caroline Cavanagh at samwellcircus@tpg.com.au to purchase a copy.